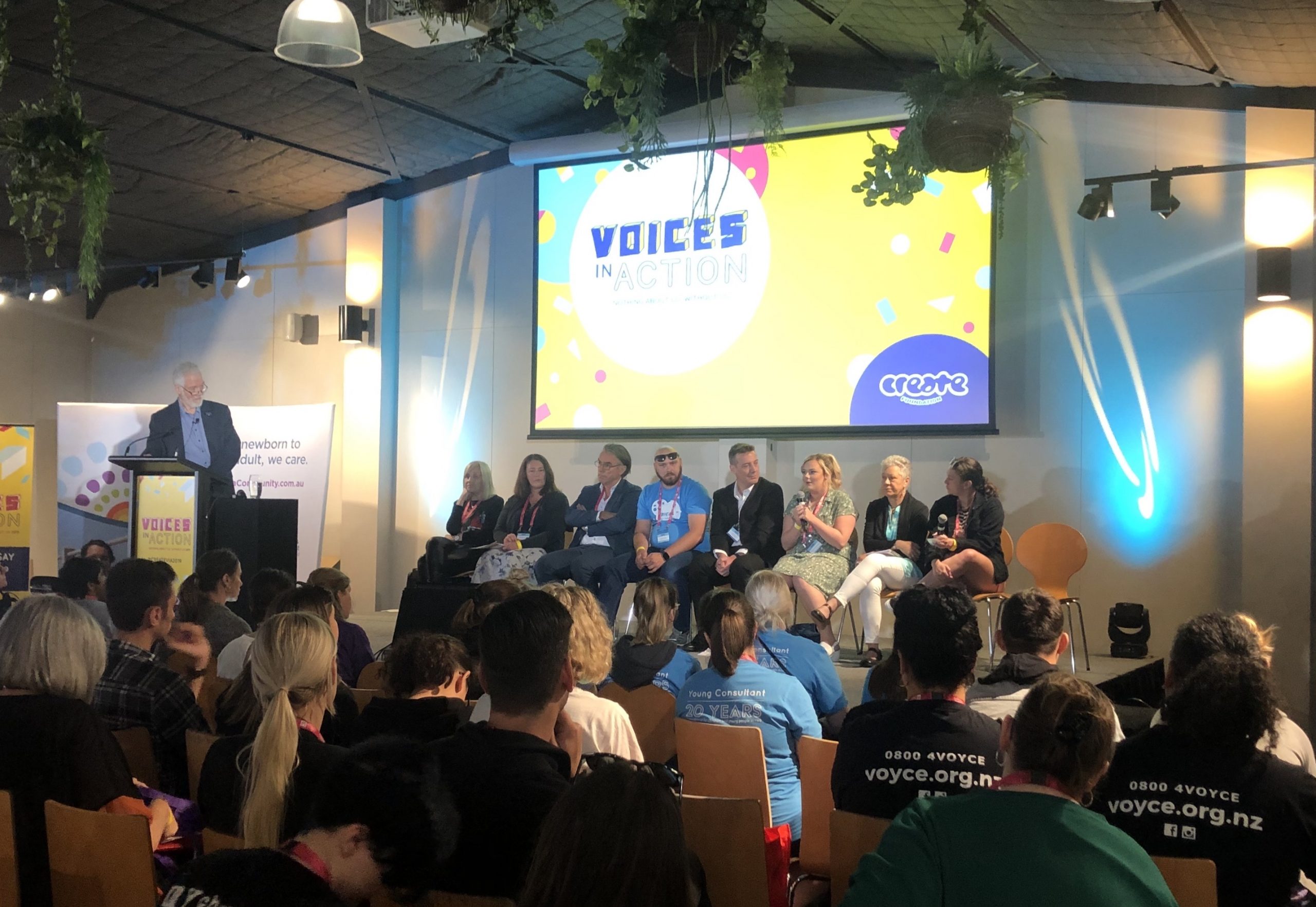 Program
Check out the program for 2022!
CREATE's fifth biennial conference is set to be an innovative, hybrid event. With interactive panels, workshops and inspirational speakers available in-person and online, the Voices in Action Conference encourages collaboration between key decision-makers and those with a lived experience of the care system in order to find solutions to the toughest problems within the out-of-home care sector.
Conference program is in AEDT time.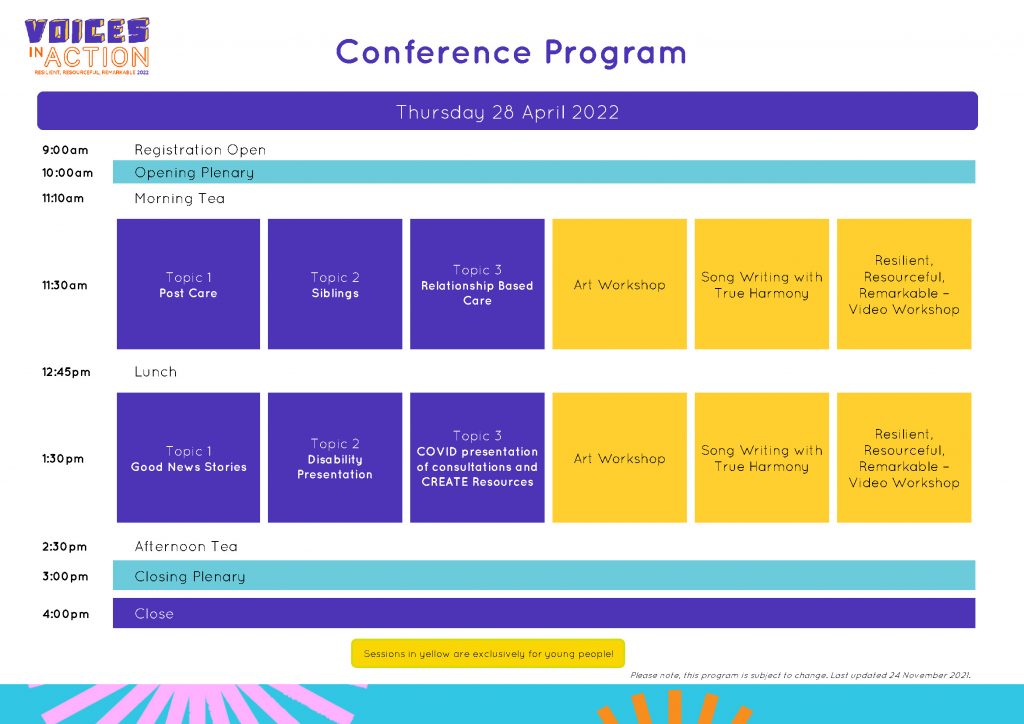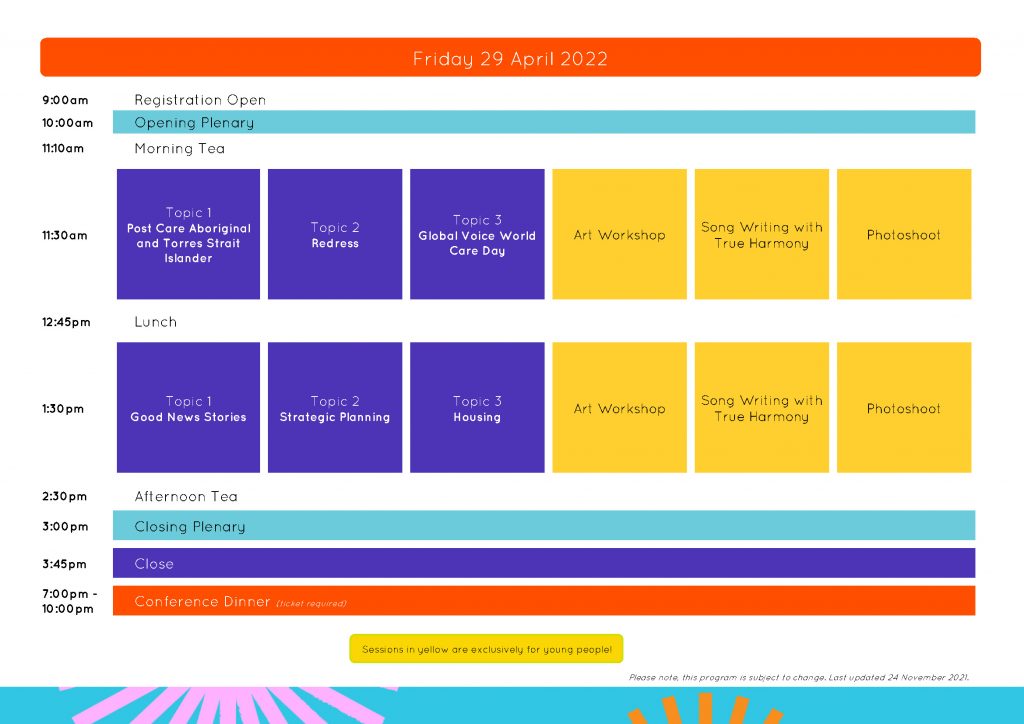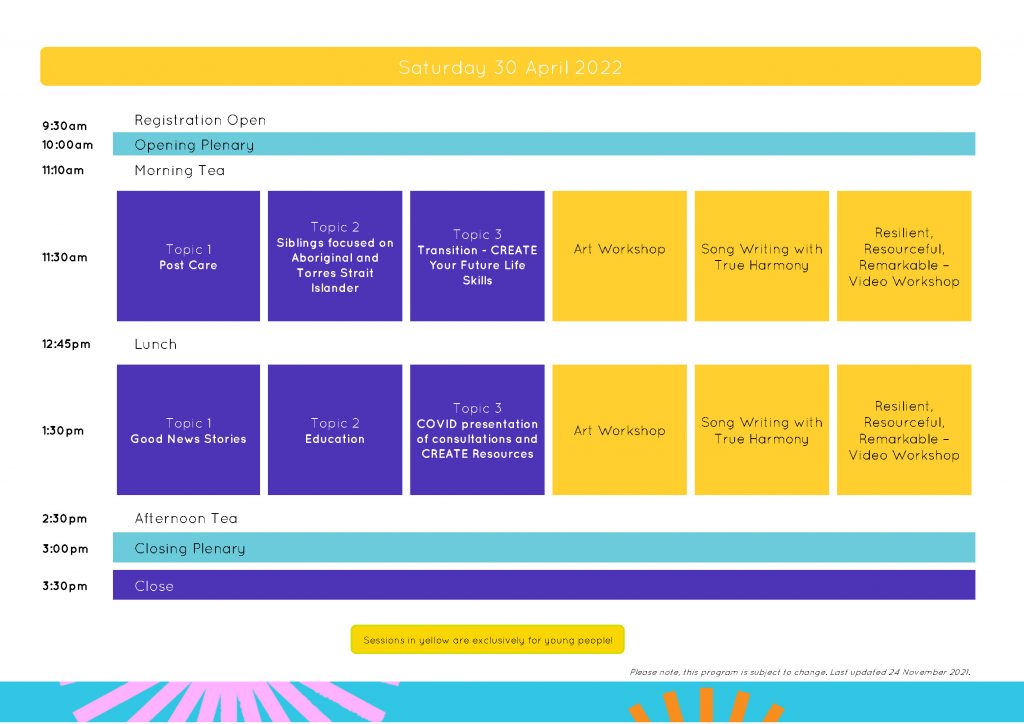 Note: The program is correct at the time of publishing. The organizers reserve the right to delete, modify or alter items from the program or to delete, modify or alter any aspect of the Conference timetabling and delivery at their sole discretion and without notice. CREATE Foundation will not accept any liability for any loss or inconvenience caused to any party consequent to such changes.