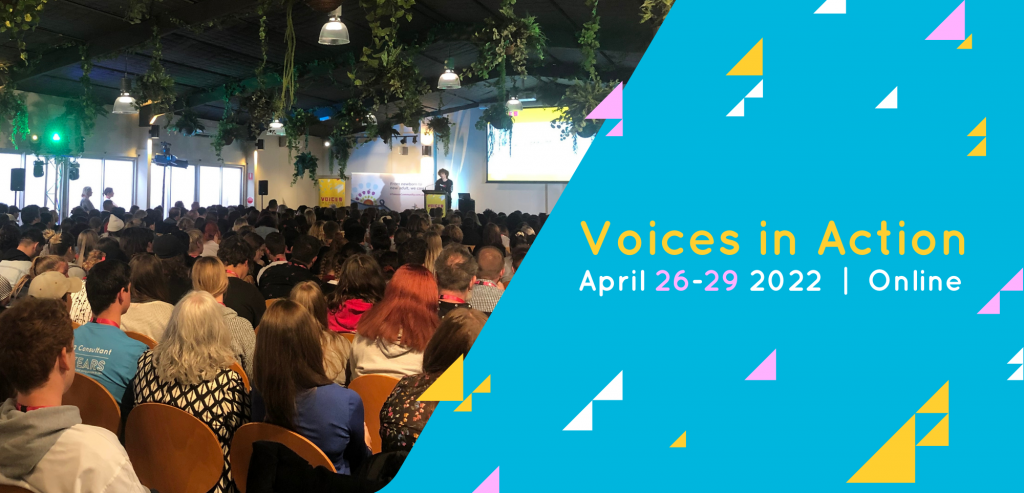 Voices in Action 2022 is here!
Children and young people with a care experience are the experts in their own lives, and yet so often they're left out of the decisions that affect them. Voices in Action: Resilient, Resourceful, Remarkable amplifies the voices of young people and puts them at the forefront of change.
Held from 26-29 of April 2022, CREATE's fifth biennial conference is set to be an innovative, virtual event. With interactive panels, workshops and inspirational speakers, the Voices in Action Conference encourages collaboration between key decision-makers and those with a lived experience of the care system in order to find solutions to the toughest problems within the out-of-home care sector.
Join us online at Voices in Action: Resilient, Resourceful, Remarkable and help create positive change in the out-of-home care system.
Who is this conference for?
Young people with a care experience between 12 and 25 years of age who want to meet others with similar life experience in a fun environment and share their wisdom about being in care
Carers who want to hear inspiring stories and be a part of positive change
Out-of-home care sector professionals seeking the views from the care sector's young leaders about what works and what doesn't
Sector leaders looking for a grassroots approach to tackling old problems with fresh perspectives
---
Here's what people had to say about CREATE's 2019 Voices in Action conference:
"The best thing was that young people were able to have their say and get involved with important people who are making decisions about their lives" – Young Delegate
"All the knowledge and experienced people I get to meet and listen to is my favourite thing. The conference is the one place I feel at home" – Young Delegate
"Thanks CREATE to create this chance for me to discuss how to improve our service. The voice of young consultants is so touching and powerful in further advocacy" – Professional Delegate
"It was such an amazing experience watching all the young people engage and be inspired by the speeches and stories of their peers. Hands down the most moving and impactful event I've ever been to!!! I came back so motivated to continue the great work we're doing to improve outcomes for young people with care experiences" – Professional Delegate
Read more about the fantastic outcomes from the 2019 Voices in Action conference by reading our conference report below.