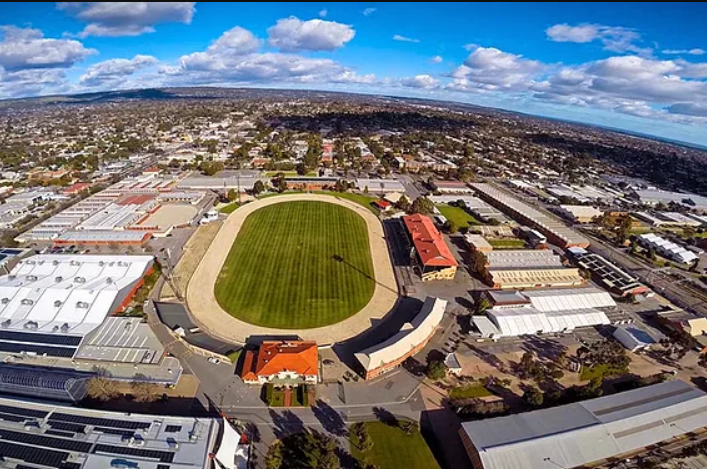 Venue
Venue
The Voices in Action 2022 Conference will be held at the Adelaide Showground in the Showground's most up-to-date event space, the Goyder Pavilion.
Located on the south-west corner of the heritage-listed Adelaide Park lands – a five-minute drive from the Adelaide CBD and sixteen-minute drive from Glenelg beach, The Adelaide Showground is an iconic venue, hosting Adelaide's Royal Show as well as countless expos, conferences and other events.
Location
Getting there
By Public Transport
Bus
There are several bus routes that stop at the Showground, however, bus stops 1 or 2 on Goodwood Road are most convenient. Bus rides to and from the city take approximately 15 minutes.
Tram
For those in Adelaide CBD trams run every 20 minutes from Victoria Square or outside Adelaide Train Station. The Showground stop is Stop 3. There's a five to ten minute walk to the Showground after the tram ride.
Train
With a dedicated train station onsite, Adelaide Showground Station is a convenient way to reach the Adelaide Showground. Directions from the Showground Station to the Goyder Pavilion can be seen on the Showground map here.
For more information and to find fare information, visit the Adelaide Metro website.
By Car
The Adelaide Showground is located on Goodwood Road in Wayville, just South-West of the Adelaide CBD. Parking is available at the Showgrounds for a daily rate of $11.00.
To see our recommended accommodation options, click here or check out some iconic Adelaide activities here.